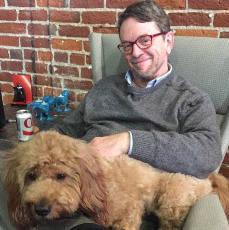 Bob Ellis practices in the areas of Internet and technology law (including legal issues related to generative artificial intelligence), intellectual property law, business and corporate governance law, estate planning and asset protection, domestic and international privacy law, and legal issues regarding virtual currency transactions (Bitcoin and other crypto). He is a frequent speaker on topics related to the Internet, digital technology law, international private law, and legal ethics.
Bob is the author of the 2023 edition of Stuckey & Ellis, Internet and Online Law (Law Journal Press), and the author of numerous articles and op-ed pieces regarding legal topics. His recent articles cover European Privacy Law (The European General Data Protection Regulation (GDPR): How U.S.-based companies can comply), The California Consumer Privacy Act (CCPA – article provided on request), Drone Law (Drones and the Law: What You Need to Know), Digital Estate Planning (Estate Planning in the Age of Digital Possessions), Bitcoin (What's the Deal with Bitcoin?), and Online Privacy (The New Privacy: Internet Laws for a Hyper-Public World). He has twice testified before Congress on information law topics. He has served as chair of the Ohio State Bar Association's International Law Committee, as chair of its OSBA's Digital Technology Law Committee, and as a member of the OSBA's Ad Hoc Committee on Multijurisdictional Practice.
Bob holds a B.A. from Ohio State and a J.D. from the Antioch School of Law. He was a Fulbright Scholar, and later a DAAD Scholar, for legal studies in Germany. He served in the U.S. Army for three years, doing intelligence work. He is fluent in German and Russian.
Bob is a longtime aircraft owner and pilot. He is married and has two sons.