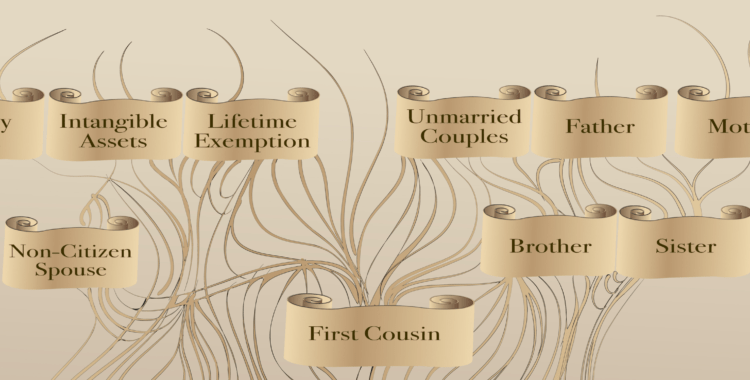 Estate Planning
ESTATE PLANNING FOR MARRIED AND UNMARRIED, STRAIGHT AND GLBT COUPLES, AND FOR NON-CITIZEN SPOUSES
More than any other area of our practice, estate planning has been dramatically influenced by recent changes in American society and law. These days, everyone needs to pay careful attention to estate planning – no longer for the primary purpose of reducing taxes (which have been lowered or eliminated except for non-citizen spouses), but to avoid unexpected and undesired outcomes.
Here's why: Same-sex marriage is now legal everywhere in the United States. One might think that in the wake of this ruling, all the so-called "Defense of Marriage" acts, both state and federal, (DOMA laws) have all been overturned – but that's not the case.
The provisions of DOMA laws that specifically target gay couples have indeed been invalidated. But while the intent of DOMA laws was to target gay couples, they are broadly written so as to disadvantage all unmarried couples — and the Supreme Court did not overturn those provisions targeting unmarried couples generally. Thus, federal and state DOMA provisions still affect a lot of people: Less than half of U.S. households are headed by married couples. More than 40% of all babies born in the U.S. are taken home by people other than heterosexual married couples.
Everyone who has loved ones – married or unmarried, straight or gay – needs to think about what could happen "if". Not just death, but injury, incapacity, relationship breakup, sudden wealth, or retirement. Now more than ever, planning is a necessity. Anyone who has a non-citizen spouse needs to make special arrangements as well.